Award-winning Nanuku Resort Fiji is thrilled to announce a once-in-a-lifetime adventure, the "Journey to the Stars" program. The destination luxury resort is set to present an extended series of events which will coincide with the new moon cycle of October 2022. From October 22 through October 31, guests of the resort can explore deep space and the Moon from the shores of the South Pacific , one of the best stargazing destinations in the world. The stellar line-up of activities and events for all ages to enjoy and to learn about our universe are set to be led by NASA experts, including special guests from NASA SSERVI (Solar System Exploration Research Virtual Institute).
In addition to the programming at Nanuku Resort, special guests from NASA will visit three local schools and share educational experiences with those students. Resort are guests also welcomed to join the NASA and hotel team for these special visits and connect with the local community.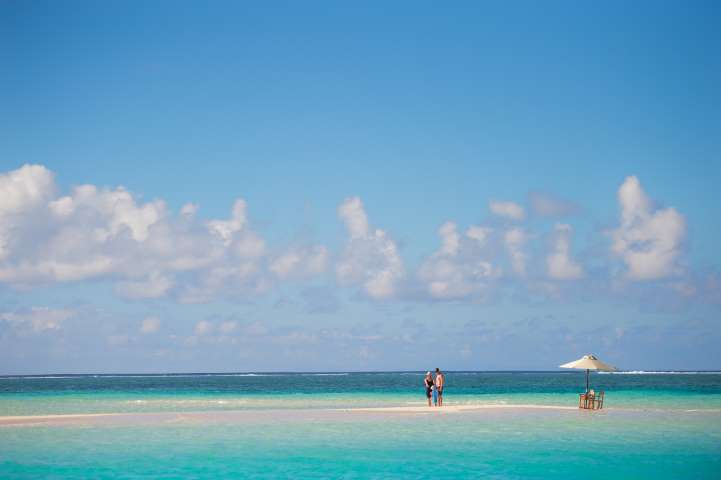 "We're so excited to be hosting such a unique series of events at Nanuku Resort Fiji and to be able to share this moment with our community," says Nanuku Resort's Hotel General Manager, Logan Miller. "With this experience we hope to inspire local students and guests to explore how the tropical night sky relates to Fiji's past, present and future, and inspire students to consider continuing their exploration of science and space."
Like ancient explorers who looked to the stars to guide them to new worlds, astronomers today use stars to discover worlds many light years beyond our solar system. By studying stars and their unique influence, we can learn a great deal about their worlds – even their potential to sustain life as we know it.
While staying at Nanuku Resort Fiji in October an array of "Journey Through the Stars" events will take place, including:
Dark Sky Star Party Explore the stars, planets, moon and deep space using advanced NASA telescopes
Daytime Star Party – View our favorite star, the Sun, using a NASA solarscope that actually allows you to witness explosions as they occur on the surface of the sun
Create a Star Map – Learn how Fijians have navigated the waters for thousands of years using the stars and make your own star map; you'll also learn how they have used the moon as guidance for agricultural purposes
Touch a Space Rock – Learn about meteorites and asteroids and even touch a piece of the moon and Mars
Travel Across the Solar System – Take a journey across the solar system with an astronomer using real-time data and video
A Day in the Life of an Astronaut – Have lunch with a guest astronaut to learn what it takes to be an astronaut and what space travel is really like
NASA is Everywhere you Look – Learn about the many technologies used in everyday life that were invented by NASA and how you can access their technology to bring your wildest ideas to life
Art and Space – Get creative with a NASA artist who will lead multiple hands-on art activities, from painting the stars and moon and drawing the lush tropical plants of Fiji to making a model of the solar system
Mission Impossible – Learn about current and upcoming space projects and missions, and how NASA is achieving the seemingly impossible every day
Moon Massage – Enjoy the healing properties of the Moon during a night-massage, complete with Moon Water
Inspired by the October "Journey to the Stars", ongoing space exploration activities offered at Nanuku Resort will include the introduction of the Celestial Concierge who will lead guests through star-gazing experiences and share local folklore around the Moon's influence on the local community and Fiji's history. With their guide, guest can enjoy a boat ride experience to a private island to learn about the Fijian navigation traditions using the night stars as a guide. NASA will also be donating a Dobsonian telescope for ongoing use for guests of the resort to observe planets and deep sky objects like nebulae and galaxies and learn more about the sky above. As part of the resort's continued Batiwai Project community outreach, Nanuku Resort hopes to continue to inspire local students to reach for the stars as well with planned quarterly visits for the students to utilize the Dobsonian telescope.
Nanuku Resort will also offer a special ongoing Lunar Wellness Experience on property for guests to connect their bodies and minds with the energy of the Moon. Complete with a full body Moon Massage under the light of the moon from Nanuku Resort's team of expert massage therapists, the Lunar Wellness Experience will also feature a guided Moon Water Meditation session. During this meditation guests will harness the Moon's power to promote cleansing, renewal, and intention-setting as they move forward into this new phase of life.
Complete programing details for the "Journey to the Stars" can be found at Nanuku Resort Fiji's website here. For more information about Nanuku Resort in Fiji, or for reservations, please visit www.nanukuresort.com.